As the cold weather and snowy days approach, stepping out to grab your morning coffee, heading to the spa, or going to the nail salon might feel like a daunting task rather than a sweet treat. Luckily, Dr. May has everything you and your loved ones need to crush your holiday to-do list or to stay in and stay toasty throughout the whole holiday season.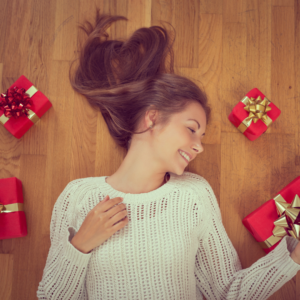 Whether you need a bit of stress relief from the in-laws, extra energy for present wrapping, or something to take on the go for errand running, you'll find everything you need for the winter season below in this Dr. May Holiday guide!
Giving The Gift Of Wellness: Stocking Stuffers For Your Favorite Friends And Family
Dr. May's Tinctures are some of the most versatile cannabis products available and are found in three distinct formulas for every occasion.
First and foremost, Dr. May's Balance Formula Tincture gives the perfect 1:1 CBD: THC ratio that lets you medicate effectively without getting distracted from the task at hand—it's best used for inflammation and pain management to keep you active and doing what you love (even if that's hiding from your inlaws). 
Relax and Focus on what's important with two of our favorite tinctures: Dr. May's Focus 20: 1 and Relax 1:20 formulas. Easily applied sublingually under the tongue, topically to the skin or you can cook up some of your favorite holiday treats with it. Our tinctures have only two ingredients: ultra-distilled cannabis oil and organic MCT coconut oil, providing a flavorless, odorless product. Fast acting and easy to dose in 2-10mg increments, Dr. May tinctures bring the holiday cheer you crave. 
Dr. May's 350mg tinctures come in all three iconic formulas and are sized perfectly for gift-giving and stocking stuffing. 
Looking for a real winner? Check out Dr. May's High Times Cup People's Choice edition award-winning topical products to really raise the bar of gift giving. 
Balance 1:1 Twist Up Topical and Relax 1:20 Twist Up Topical 
Our twist-ups are an unscented topical balm. Our Balance and Relax formulas are equally great for on the go, small and easy to fit in your purse, gym bag, or backpack, and easy to apply to hard-to-reach areas. No contact with hands for germ-free application brings a game-changing standard to the table. And the green and red packaging design adds to the holiday cheer of your thoughtful gift, sure to be loved by the lucky recipient. 
Dr. May's topical products are odorless, non-transdermal, skin-protecting, moisture-retaining, hydrating, all-natural, vegan, gluten-free, fast acting, and perfectly affordable for the holidays!
The benefits of the non-cannabis ingredients work alongside our ultra-distilled cannabis oil to provide you with a highly effective, fast-acting, and clean product.
Dr. May Balance Pro Topical Balm
Our Balance Pro Balm always makes the list, and for good reason. Being a High Times Cannabis Cup First Place winner and our best-selling topical, the people have spoken. Always providing a relaxing and luxurious experience, our high-potency 1000mg topical was designed to bring out the PRO in you and set you up for pain-free success in all your holiday activities.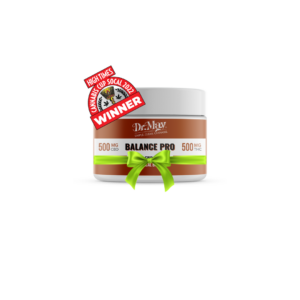 Dr. May's Balance Pro contains 500mg CBD and 500mg THC and is infused with organic beneficial essential oils (lemongrass, white camphor, and wintergreen) providing a mild warming and cooling sensation and a professional level of relief—designed to make you feel great so you can simply kick back, relax and enjoy all the holiday cheer! 
This wraps up our Dr. May Christmas wish list—packed full of all the holiday goodies and gift ideas for you and your loved ones!
Our tinctures, topicals, and balms are the cleanest in the game and the perfect stocking stuffer to get anyone through the busy holiday season. You can't beat our versatile and discreet 350mg tinctures—with easy-to-dose 2-10mg increments with quick absorption effects within 10-20 minutes and lasting 5-7 hours nor the award-winning topicals with a rich and firm texture to keep you going and your body smelling fresh all day long. 
Now get out there and check off that holiday to-do list, grab a partner and twirl around the dance floor or find some mistletoe with your loved one. However you choose to celebrate, let Dr. May products make it a pain-free holiday. 
Check out a full list of Dr. May products here and enjoy the holidays to the fullest with us by your side!